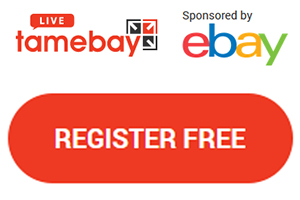 At 11:05am today, Jesse Wragg will explore item specifics, attributes, browse nodes & product types with the aim of gaining an understanding of marketplace requirements to easily diversify your business and how to use them to your advantage.
If you've not yet registered for the Tamebay Live week of masterclasses and workshops then register HERE to get free access as you don't want to miss out.
Marketplaces, domestic and international, each have their own requirements. These requirements change so often that it can be daunting to sellers, regardless of the amount of experience they have.
In this session, you will learn how to understand what it is that marketplaces actually want from you, why you should provide as much information as possible about your products, and how to do this in an efficient way when selling on multiple marketplaces.
Presenter
Jesse Wragg
Jesse has been consulting ecommerce sellers in realising their marketplace expansion goals since 2015. In 2019, he co-founded eCommeleon with Dr. Eduard Gerritsen whose mathematical expertise combined with marketplace know-how formed the basis for the marketplace product, eCommeleon.
Jesse's big-picture approach to marketplaces has allowed him to help consumer-facing businesses of all sizes to diversify their sales, both in his home country of the UK and beyond.
Now based in Leipzig, Germany, Jesse keeps his finger on the pulse of everything to do with marketplaces in order to advise his clients on general ecommerce best practises and how to become successful on marketplaces without becoming dependent on any single channel.