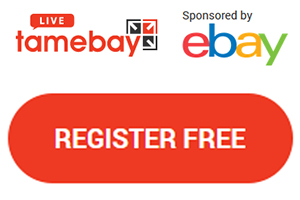 Where to next for marketplaces? Find out how a Total Commerce approach can take your business to the next level with Linnworks CEO, Callum Campbell.
If you've not yet registered for the Tamebay Live week of masterclasses and workshops then register HERE to get free access as you don't want to miss out.
Join this Tamebay Live masterclass at 10:00am this Friday to here Callum give an overview of the future of marketplaces and, along with guests, host a panel discussion on why a Total Commerce approach to ecommerce will drive success, with insights and strategies from those businesses that have succeeded in the new, effortless economy.
Presenters
Callum Campbell
Callum Campbell is the CEO of Linnworks, a leading SaaS commerce platform that works with brands like Ford, Casio, Belkin and Ten Thousand.
As CEO, Callum is responsible for ensuring Linnworks empowers brands to grow their business online. Prior to becoming Linnworks CEO in 2017, Callum founded Autonative, a global automotive ecommerce software and services business, where he currently sits as a board member. Callum earned a first class honors degree in Mechanical Engineering from the University of Bath. Through Linnworks' partnerships with leading global marketplaces including Amazon, eBay, Alibaba, Google and Facebook, Callum champions the vision of Total Commerce and the need for brands and retailers to be set-up to sell to their customers wherever they choose to purchase.
Cas Paton
A highly driven and passionate entrepreneur, Cas Paton is the founder and CEO of OnBuy.com, the fastest-growing marketplace in the world.
Cas utilises decades of business insight to drive OnBuy's mission of bringing fair and transparent ecommerce around the world.

Nadia Barmada
Nadia is the Content & Growth Strategist for Linnworks, focusing on developing content and guides to help ecommerce businesses to grow and succeed, as well as bringing the latest expert insights and industry trends to Linnworks customers.