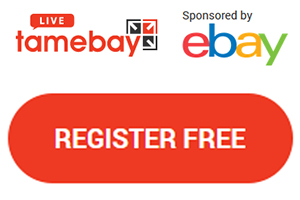 If you are looking for new marketplaces to sell on, don't miss this Tamebay Live session on Thursday 20th at 2.35pm with Niels Floors of ChannelEngine who will explore 'Opportunities and listing on overseas marketplaces'.
If you've not yet registered for the Tamebay Live week of masterclasses and workshops then register HERE to get free access as you don't want to miss out.
2020 has led to a significant ecommerce boost. With the explosive growth of ecommerce and increased competitiveness, online sellers are now looking for further growth opportunities this year. We will address the marketplace trends in 2021 and opportunities to help online sellers scale their business internationally.
Presenter
Niels Floors
Niels Floors is Head of Partnerships & Sales at ChannelEngine. ChannelEngine is a scalable platform that enables retailers, brands, and wholesalers to easily connect their ERP, E-Commerce or WMS system to automatically manage sales on European marketplaces.
ChannelEngine helps sellers by automating sales on Amazon, Bol.com, eBay, Blokker, Real.de, Otto.de, Miinto, CDiscount, Spartoo, Coolshop, Carrefour, Wish, ePrice and many more. It easily connects your system to theirs, while thrit team helps you optimize your sales with best practices and their marketplace expertise.