Jarrold, established in 1770 in Norwich, one of the UK's oldest cities has been well loved by millions over the generations and is still going strong today. Retaining the very best of traditional retailing, they are constantly evolving and investing to keep the customer experience as fresh and exciting today as it was when they opened over 250 years ago.
Having lost many department stores in the UK, both national names and local independents (I still miss Jacksons of Reading, which was so loved the site is still referred to as Jacksons Corner), it's fantastic to see Jarrold, not only surviving, but thriving in the modern era of retailing and blending physical retailing with online commerce and now, one of their most recent innovations, opening an online marketplace (or rather two marketplaces):
Jarrold Store Folk which supports local people who offer and create beautiful products and unique services and to showcase the very best of the contemporary countryside and coastal lifestyle found in Norfolk.
Jarrold Drop Ship enables the department store to work online with new brands, in new categories and extend relationships with existing brands.
Jarrold Store Folk is a marketplace built as a showcase of brilliantly curated craftsmen, artisans and small businesses. As an independent, family business they wanted to find a way to champion the individual, the inspiring, the artisan, the eclectic and the innovative businesses across our county. And so, Store Folk was born.
Jarrold Store Folk marketplace now boasts around 80 local sellers and supports them with online presence and also pop ups instore. It's been so successful that some Store Folk sellers have now moved to wholesale and even opened shops and bars. There are plans afoot to further develop this marketplace and continue to support the local commerce community.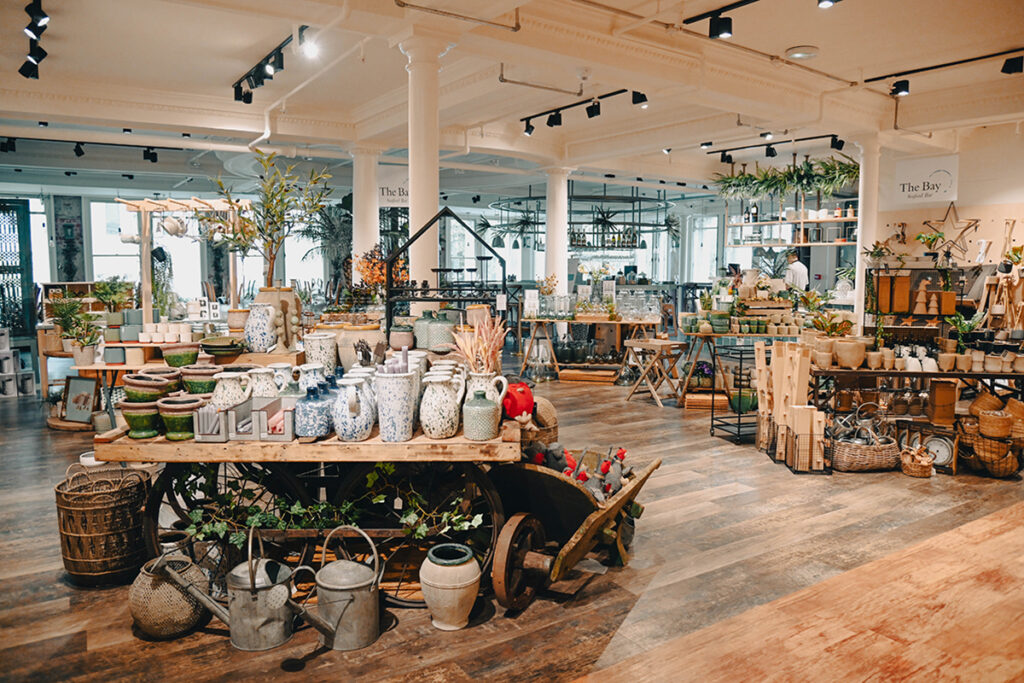 With Jarrold Drop Ship, the business has been developing their extended ranges with products which complement their current ranges of curated products. Naturally, even in a large departement store, space is limited but online customers can be offered a much larger selection to browse and purchase. These have included Charles Clinkard footwear, Belledorm linens, Maze furniture, RKW and Garden Trading.
If you are interested in partnering with Jarrold, either as a local Store Folk partner or on the Jarrold Drop Ship marketplace, you'll be pleased to know that their saas platform has really simple integrations with Shopify/Magento/API or manual making very easy to launch. Under the hood, the technology comes from Marketplacer who provide a robust platform to support the business.
Creating a marketplace for local sellers has been one of the most rewarding things I have done in ecommerce. It's great to give back to the local community and support local businesses both online and through our instore pop ups. We are grateful to our partners on our drop ship programme which is allowing us to work with new brands, new categories and extending relationships with existing brands.

If you would like to have a conversation becoming a drop ship partner please email me on [email protected]

Neil Park Director of E-Commerce, Jarrold