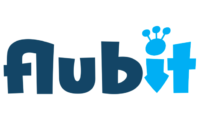 Continuing our Marketplaces 2018 series, today we look at Jet.com. To find a full list of marketplaces we've written about already, visit our Marketplaces 2018 page here.
Marketplaces 2018 is produced in association with Flubit.com, the largest UK owned marketplace to sell your inventory on.
---
Web address: Jet.com
Marketplace Overview
Jet.com started out as a retailer and marketplace and was acquired by Walmart in 2016 for $3.3 billion.
As we wrote recently, Jet.com has recently undergone something of a revamp and rebranding. But there is a question as to where that leaves the company. The Walmart-owned retailer and marketplace says that it seeks to "rehumanise ecommerce" and make shopping more than simply transactional:
I think we've been indoctrinated over the last 10 years that e-commerce is a very transactional experience. We know that a lot of people shop for enjoyment, inspiration, and discovery and with the new site, we're putting that customer centricity back into the experience.
– Simon Belsham, president, Jet.com
The focus of the recent developments is on shoppers and increasing the number of goods available, especially with big brands including Nike. And also offering faster shipping on orders. Swifter shipping will also be available and free shipping is offered on orders above $35.
Seller registration and requirements
To get registered, you'll need to apply and be approved. The product criteria they take a look at are here. Here's what they want but be warned because applications may be slow:
Our mission is to showcase a thoughtfully curated selection of brands for our urban customer, so we're looking for partners who share in our passion and uphold our standards for quality products and experiences. Think we're a good match? Please apply! Please note that we're making some updates to our partner application process and may be slow to review submissions in the meantime.
– Jet.com
Product listings and fulfilment
You can get your inventory live on Jet.com via either the API or using one of the numerous third-party providers that can connect you, including ChannelAdvisor.
Don't forget that Jet.com is a retailer in its own right and is, therefore, a competitor. Additionally, Walmart is the biggest retailer in the world so represents stiff competition.
Tamebay's take on Jet.com
When Jet was launched by Marc Lore it had a clear role and position in the ecommerce world. The premise was simple: you could buy goods for very competitive prices, the more you bought the less things cost and shipping was inexpensive (or free) but it wasn't swift. There was a belief that people would wait if it meant savings. And that's an idea that still has merit, but Jet.com has diverted from its founding concepts. And that represents a bit of a problem. What is it for?
Since Walmart acquired Jet.com it hasn't been entirely clear what it wants to do with the marketplace. It has enormous potential but a greater clarity of purpose will help. Maybe it doesn't want smaller third party (3P) merchants, in the longer term, at all.