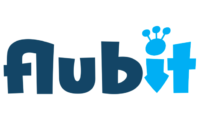 Continuing our Marketplaces 2018 series, today we look at the Coolshop Marketplace. To find a full list of marketplaces we've written about already, visit our Marketplaces 2018 page here.
Marketplaces 2018 is produced in association with Flubit.com, the largest UK owned marketplace to sell your inventory on.
---
Web address: coolshop.co.uk
Marketplace Overview
Coolshop is a northern European online retailer and marketplace that began life specialising in video games but has branched out to numerous other categories including home decor and baby items. They claim more than 2,000,000 "happy customers", 6,800,000 unique visitors per year and more than 125,000 newsletter subscriptions.
It opened originally as a retailer in its own right in Denmark but has now expanded to Sweden, Norway, Finland, the Netherlands and UK and has localised marketplaces available in all five countries. As they say of their foundation:
We were three young guys who set out to create an alternative to the traditional high street shop which had never really been challenged on price. If we are big enough, then we can buy in such large quantities that we can skip over several links in the supply chain, thereby achieving significant savings.
– Mark, Founder, Coolshop
Based in Denmark, they have seven different premises. They recently hit the headlines when Coolshop marketplace offered an outlet to 9 Danish toy shops who were struggling with their physical shops:
Physical stores are not going away. But they need to adapt, and most of all they need to work together with the online elements of the business, benefitting both parties. "All the stores come from established retail chains, and they chose to become part of Kids Coolshop. The stores have experienced almost explosive growth since joining us, in some instances close to 50%.
– Jacob Risgaard, founder and CEO, Coolshop.
Seller registration and requirements
You can apply to sell Coolshop Marketplace and then your submission will be assessed for approval. There is no substantive information about what the criteria are. UK businesses can apply. Here's the registration page.
They say they offer professional assistance in marketing and help with improving your position in the market once you're up and running and they also claim to have some of the lowest commission rates for marketplace vendors and no start up fees. (But we can't find a rate card.)
International trade sounds quite easy with the Coolshop Marketplace as you can also enjoy access to all of Coolshop's 5 operational markets. You only have to open one shop and list prices in your home currency and they will calculate the conversion rate and VAT for the local markets. Shoppers can pay by card and monies are disbursed to you by Coolshop.
Product listings and fulfilment
Once you are registered and have opened your Coolshop Shop, you can upload your products yourself using their tools and API. You fulfil goods yourself too. All prices are displayed inclusive of shipping costs.
Your products, when presented to Coolshop customers, show up alongside Coolshop's own inventory in search results.
Tamebay's take on Coolshop marketplace
Coolshop, in general, looks like a fantastic retailer with stellar reviews on Trustpilot and a concentrated offer of products that occupies an attractive market area. But, it must be said, it doesn't have a major profile in the UK. Yet.
And, it's also worth sounding this word of caution, like Amazon in the first instance they are retailers themselves, and that means you're competing for sales with the people who run the marketplace. That is always a risk.
But what we would like to know, from someone with the relevant experience, is how Coolshop marketplace shapes up as a sales channel. What's your experience?