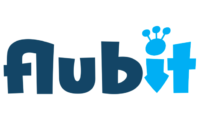 Continuing our Marketplaces 2018 series, today we look at G2A.com. To find a full list of marketplaces we've written about already, visit our Marketplaces 2018 page here.
Marketplaces 2018 is produced in association with Flubit.com, the largest UK owned marketplace to sell your inventory on.
---
Web address: G2A.com
Marketplace Overview
G2A.COM is a marketplace for digital and physical products focussed on gaming. On G2A.COM, customers can buy game keys for platforms such as Steam, Origin, GOG, Uplay, Battle.net, Xbox One, PSN and more. Aside from games, G2A Marketplace also includes software, subscriptions, gift cards, online courses as well as physical products such as hardware, peripherals and gadgets.
The company says it offers a digital ecosystem for online payment and a payment gateway called G2A PAY, which has over 200 global and local payment methods available. Customers can pay for items with the likes of Visa, Mastercard, Discover, Amex, BTC and PayPal. The company was founded in 2010, operates globally, and has offices in the Netherlands, Poland, Hong Kong, Iceland, Lithuania, the UK and the US.
G2A has more than 19 million customers around the world and over 440k sellers offer their products on G2A Marketplace.
Seller registration and requirements
There is no fee if you want to start selling but sellers have to register. Fr turnovers under €900 need to verify by using phone number, social media profile and email address. Sellers need to undergo business verification once their turnover exceeds €900. There's a 3-stage Business Verification form, were you have to provide details of their businesses. It is quick and simple to fill in and submit the form available on the website. Once it is reviewed and accepted, a business seller account is instantly upgraded to a business one.
Listings, fulfilment and payments
Whether you are a retailer or just want to sell unused CD keys, you can easily create new auctions via your G2A account. To do so, log in to G2A.COM, click on "My Account" and then "Sell item." Alternatively, you can simply click the "Start selling now" button in the upper right corner on G2A Marketplace's main page. After fulfilling all needed data like item name, key code, price you can start to sell. A standard auction is available for 14 days. If you enable the Auto renew option and there are keys left after 14 days, your auction will be automatically renewed. If you do not, the auction will expire, and you will have to renew it manually. G2A charges €0.15 for each auction renewal.
Fulfilment is undertaken by the seller and payments are processed by the marketplace and be disbursed to sellers as is convenient. Listing first 10 items on a new account on G2A Marketplace is free of charge. Sellers only pay when an item is sold. Generally, the fee applied to each sale is 10.8% + €0.35 more attractive fees are available to merchants signed up to the Seller Supreme program.
Tamebay's take on the G2A.com marketplace
G2A.com is a no brainer if you sell in the the field of gaming, whether that's physical or digital items and the marketplaces broad international appeal is its key attraction. What is not known is whether average selling prices on the marketplace are better than when selling through other outlets.